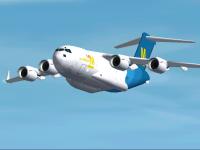 BOEING C17A GLOBEMASTER III

FS2000 complied.
Original model by Project Opensky required (7.78 mb). Click here to download (direct link) - New .cfg file
Mediterranea livery by Alessandro Stagni
Panel by Igor Suprunov scds_c17.zip and scb.zip (4,48 mb) from flightsim.

Sound by Aaron Swindle (4,76 mb). Link to download page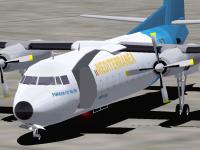 FOKKER F27 MK 500 I-MEFO


Original model by Mike Stone (1,6 MB) and SIX CARGO livery and new flight dynamics by S. Caputo (0,7 mb) required. Read carefully the README-MEDIT.TXT for install.
Panel by Umberto Noto (10 mb). Direct link - Preview here
Sound (DARTSOUND) by Fraser A. McKay (12,8 mb). Direct link.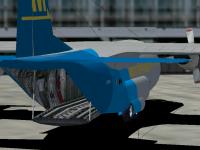 LOCKHEED C-130E HERCULES


Original model by Adrian Brausch & Ian Brausch required - hrkus3v4.zip (2,43 mb) ONLY from flightsim.
Mediterranea livery by Antonio Bucoli
Panel for FS2002 by Clive Ryan (10,4 mb) . Direct link.
Panel for FS2000 by Clive Ryan (5,57 mb). Direct link.
Sound by Mike Hambly (8 mb). Direct Link.